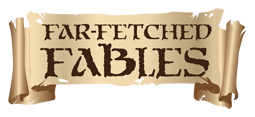 A few months ago, I was approached by District of Wonders, publishers of the Far-Fetched Fables podcast, about adapting my Long Hidden story "A Deeper Echo" into an audio version. They've produced more than 80 episodes, adapting work by such writers as Elizabeth Bear, Seanan McGuire, and Wendy Wagner (among many others), and recently put out a call for submissions.  I was thrilled to have my work in Episdoe 84, and you can listen to the show free of charge here.

My first-ever audio adaptation! I have arrived.
The story is narrated by Martin Reyto. You can stream it or download it for listening to on your MP3 player.
My thanks to the editor who contacted me, Gary Dowell, and everyone else involved in the program, for choosing my story and doing such a wonderful job with it.
From "A Deeper Echo":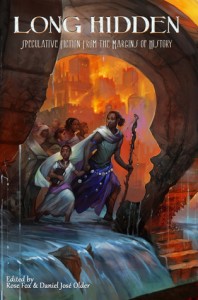 The smoky-grey dire wolf loped between darkened hulks of wooden box-cars on the sprawling CPR train yards of Winnipeg. The early June air was already warm and the sun had yet to rise. Warehouse doors clanged open at the looming Canadian Pacific station.
The wolf came to an abrupt halt, sniffing the air. The scent of human body odor grew stronger through the heady mix of diesel and tar stench. A faint smell of pines tinged with oil lingered beneath.
The wolf's stocky shoulders were as tall as the tops of the massive, grimy wheels, and he knew what would come next: a hostile shout, warning off strangers; or worse, a cry of alarm at the sight of a wolf the size of a bear. He'd been shot at enough in the war. Best to hurry, then. Thomas Greyeyes shivered his thick fur to adjust the army-issue satchel that hung beneath his torso.
Listen to "A Deeper Echo" at Far-Fetched Fables.