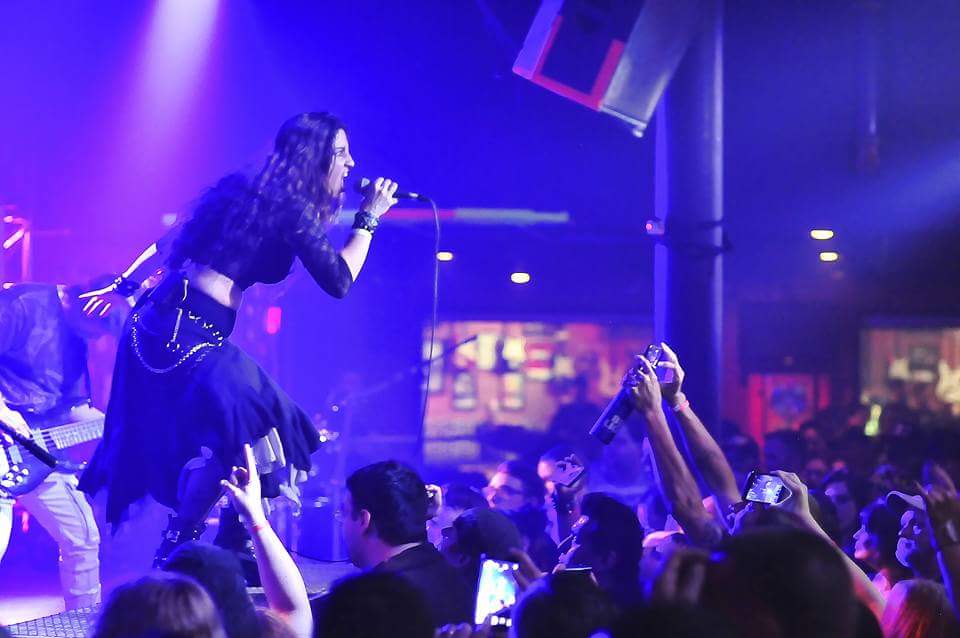 If you're a metal fan and you haven't heard Black Market Tragedy — you really should.
Based in Houston, Texas, their bio on Reverb Nation says they're "Female fronted metal, sweet yet sinister power vocals with a heavy groove that will make you bang your head." Based on the songs they've released so far, including their latest, "Soul Decay," this is truth in advertising.
According to lead vocalist Vali Reinhardt, the band is set to release its full-length debut album by the end of this year. In the meantime, you can listen to their music at Reverb Nation and buy individual tracks at CD Baby, iTunes and Amazon.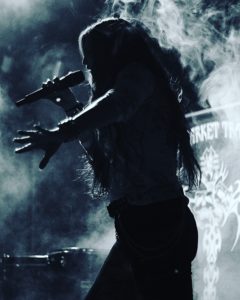 Black Market Tragedy includes Vali Reinhardt on vocals, her husband Matt Reinhardt on bass, Joel Hayter on drums, and Anthony Jones on guitar. While their songs showcase Vali Reinhardt's dichotomous soaring wail and underworldly growl, the songs roll with a thunderous sound that highlight sharp, savage playing all around.
"Soul Decay" is a great example of what Black Market Tragedy can do: Hayter's racing-heart, stuttering drum work; bottom-heavy chords and bass work from Matt Reinhardt and nimble lead guitar from Jones. There's an element of rapid-fire, Metallica-esque tempo, overlaid with a melodic, Judas Priest groove.
"Sick!" kicks off with a blistering guitar solo. It quickly shifts tempo into a grinding, hammering riff-laden song with an almost self-mocking tone to Reinhardt's vocals.
"Iwake" is more melodic. The rhythm is driven for the most part by crisp acoustic guitars, but the chorus nevertheless soars, with Vali Reinhardt's signature growl setting off her full-voiced singing.
"My Sins" is a relentless, its power driven by huge, fuzzy riffs. It's a sharp, thick song that isn't afraid to shift up in rhythm, with Hayter's drum work adding a hell of a lot of depth. The sharpness allows Matt Reinhardt's nimble bass work of to shine through, and Vali Reinhardt's deep, rough growl takes precedence over her soaring vocal style.
TW: self-harm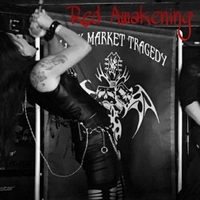 "Red Awakening" touches on a sensitive subject, that of cutting or self-imposed harm. Musically it's a powerful song, changing up tempo and contrasting the darker, harmful perspective with Vali Reinhardt's deep-throated burr contrasting with her clear vocals as she sings of escape.
Black Market Tragedy revels in musical complexity without getting bogged down by it. Even their heavy riffs and pounding drums leave room for virtuosity from bass, guitar, and especially vocals.
It'll be interesting to see what musical ground they cover on their full-length album. Based on the diversity on offer in these songs, I can't wait for it.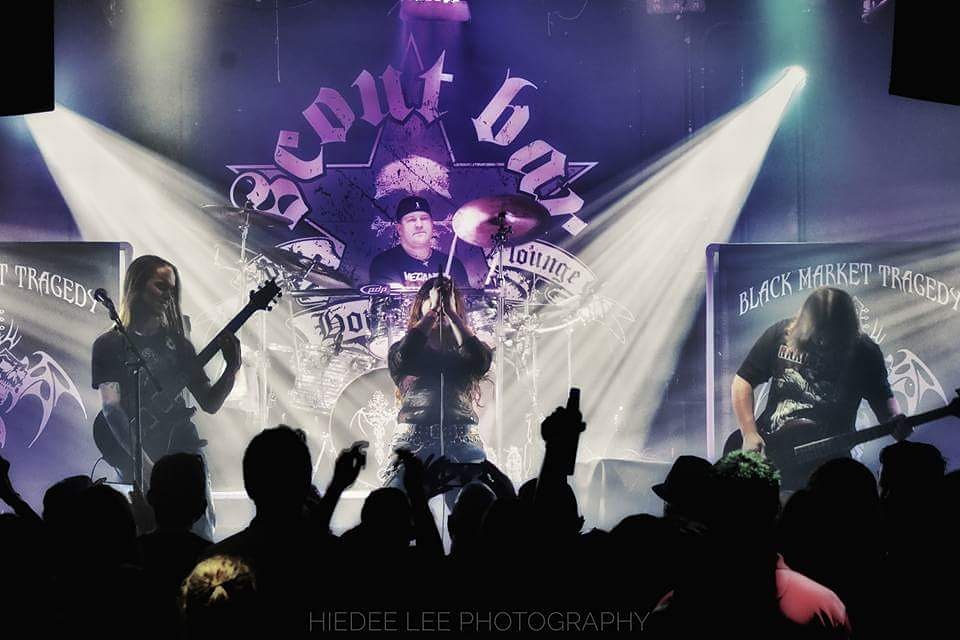 If you're lucky enough to live in or around Houston, be sure to catch them live:
Feb. 9 at Acadia in Houston
Feb. 24 at Scout Bar in Webster
May 5 at Union Tavern in Clear Lake