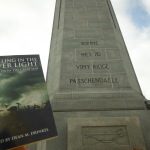 Shifting genres to tell an earlier part of a character's story wasn't something I initially planned on when writing "The Wolves of Vimy" (out now in Kneeling in the Silver Light). But when it came down to it, I thought, what the hell — there's a story there and I might just learn something.
I've blogged earlier this year about how writing "A Deeper Echo" for Long Hidden changed my approach to writing speculative fiction (and, indeed, the way I look at history). For Kneeling in the Silver Light, a dark fantasy/horror anthology of stories about the First World War, I wanted to tell a story in a genre I'd never written in before: military fiction.

In "A Deeper Echo," Cpl. Thomas Greyeyes is still dealing with the aftereffects of what was then called the Great World War. In it, there'a  throwaway reference to "Vimy, a battle that didn't mean the end of anything."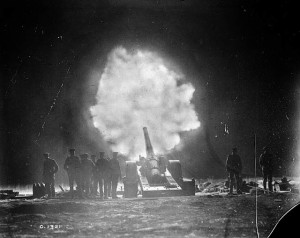 I'd already done some research on the First World War, and on the part of Aboriginal soldiers from Canada played in that conflict; but for a story set right in the heat of battle, I needed to dig deeper into the specifics.
For the research nerds out there, I'll list some of the sources I went to to learn more.  It's incomplete, and I kept researching even after the story was sent in because I worried that I hadn't gotten everything right and if it were accepted maybe I could correct a few things. (Or if it were rejected I would correct them and send it out again. Happily it was the former, and editor Dean M. Drinkel was patient with my spellings of Fuze bomb and whether a given rifle was a Ross or a Lee-Enfield.)
Bibliography/Further Reading/Sources
Bell, Steven A. "The 107th 'Timber Wolf' Battalion at Hill 70," Canadian Military History, Vol. 5, No. 1, Spring 1996.
Godefroy, Andrew B., ed. Great War Commands: Historical Perspectives on Canadian Army Leadership, 1914–1918. Kingston: Canadian Defence Academy Press, 2010.
Gross, Paul, dir. Passchendaele. Alliance Films, 2009.
Krawchuk, Michael. Wall of Fire: The Battle of Vimy Ridge. Calgary: Detselig Enterprises Ltd., 2009.
Leach, Norman. Passchendaele: Canada's Triumph and Tragedy on the Fields of Flanders. Coteau Books, 2008.
Mech, David L. And Luigi Boitani, eds. Wolves: Behaviour, Ecology, and Conservation. Chicago: The University of Chicago Press, 2003.
Meyer, G.J. A World Undone: The Story of the Great War, 1914 to 1918.  Delacorte Press, 2007
Veterans Affairs Canada. Native Soldiers, Foreign Battlefields.
Winegard, Timothy C. For King and Kanata: Canadian Indians and the First World War. Winnipeg: University of Manitoba Press, 2012.
I included the movie Passchendaele and the illustrated history of that battle for two reasons.
One, I was originally going to set  my story there. (An early working draft of the story was titled "A Canadian Werewolf at Passchendaele." I quickly thought better of it.)
Two, the detail in the illustrated history book of circumstances in the trenches was illuminating and since I already think Paul Gross is great, I decided to watch the movie too. It's worth it not just for its depiction of life on the front, but the aftereffects of violence.  Paul Gross's character has to face being a poster boy for recruitment while slowly drowning in PTSD — but that's not the whole story.
Another good, detailed look at Canadians on the Western Front is in Wall of Fire: The Battle of Vimy Ridge, which I relied on for timelines of events.  Sadly this one is very hard to find; I got it from the library. A good read on its own but its exhaustive sources listed as well as recommended reading lists are very valuable.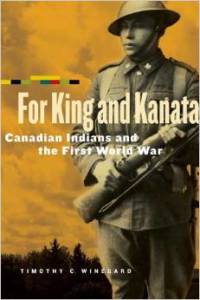 And finally, for cultural context, I learned quite a lot from Timothy Winegard's For King and Kanata.  His examination of the the way Aboriginal people in Canada were treated before, during and after the war is thought-provoking and is a must-read for any student of Canadian history.
As an aside, after I wrote "The Wolves of Vimy" I was toying with the idea of rewriting the entire story but telling it from the Germans' point of view, either as a companion piece or as a sequel. (There was  spec-fic military anthology with a deadline nearly the same as Kneeling in the Silver Light and the editors of that antho said they would be open to a WWI story. But I quickly realized I couldn't write two good stories in so short a time and just concentrated on writing the one.)
It was worth working on "The Wolves of Vimy" just as I was doing rounds of edits for the Long Hidden story, because a few details in that one needed to be consistent and I realized I'd gotten a few of the battles referred to in that one wrong. Nothing major, but changed a reference here or there to reflect some of the new things I was learning.
(That's a process that is ongoing, by the way; see below.)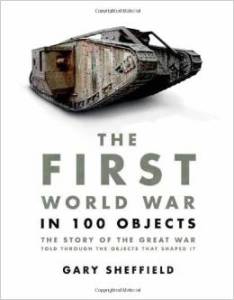 One book I read after the fact that I'd highly recommend, if you can find a copy, is The First World War in 100 Objects: The Story of the Great War Told Through the Objects That Shaped It by Gary Sheffield. (For one thing, it contains a sympathetic if blunt look at the much-maligned Canadian Ross rifle.)
I cringe at the thought of things I may have gotten wrong despite all this; but one thing I will say is: I deliberately had members of the 107th Battalion conducting a raid in this story even though they were a pioneer battalion.  They were full infantry and could have done it.
Sticklers out there may say they would have been too busy with engineering work prior to the assault on Vimy; but this is the point on which I will just say: hey, it's my tale.
And I had a blast writing it.
The much more in-depth story
Now, if you want to read some non-fiction on the 107th Battalion C.E.F. and the role Aboriginal people played in  the First World War, I also wrote a feature for the Winnipeg Free Press recently about this.
Kneeling in the Silver Light went to print long before I tracked down all the interviews I did for the newspaper piece, but I will say it was a privilege to talk to Timothy WInegard as well as Cree veterans Joe Keeper and Bill Shead, who are among the descendants of soldiers who served in the First World War.  If you are interested in the story of the 107th Battalion itself, click here.