Today I'm very pleased to host the second blog tour to stop by As You Were, and it happens to be from another zombie writer, Armand Rosamilia.  Don't try to pigeonhole him to flesh-eating undead, though.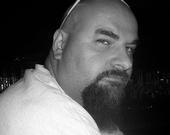 While he's currently on tour supporting his new zombie novel Dying Days 2, Armand is also the founder of horror publisher Carnifex Press and a prolific horror author in his own right.
He is also, however, a huge expert in another field: heavy metal. Armand has also written a series of non-fiction titles chronicling the exploits of the women in heavy metal.  If the only ones you knew about were Lita Ford, Vixen, and Doro Pesch, read on…

Why I Write About Metal Queens
By Armand Rosamilia
When I was growing up in the '80s I had hundreds of pictures covering my walls and ceiling, cut from magazines like Creem and Hit Parader and Metal Forces, bands like Judas Priest, Iron Maiden, Ozzy, Queensryche, Van Halen, Mötley Crüe and Anthrax. On one entire wall I drew out the Metallica logo and nailed all of my album covers and picture discs of the band to it, filling the wall.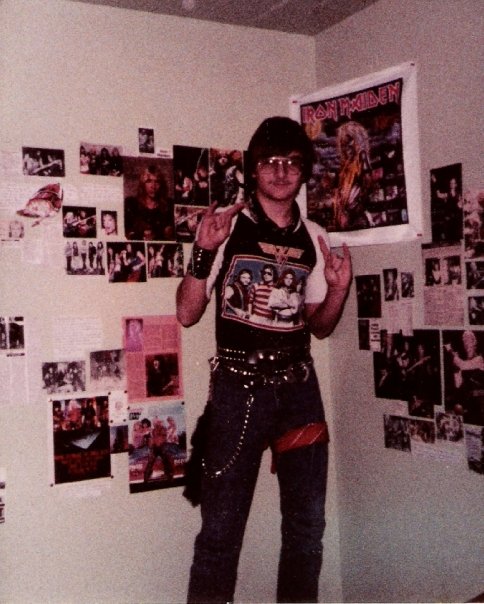 I was (and still am) a huge Metal fan. At age 42, I'm one of those crotchety old men who remembers the good old days of metal, before rap, short hair and weak vocalists came into being.
I've also always been amazed by females who were into metal. In high school there was a girl who I was secretly in love with (Cathy, who called herself a Metal Queen), a super-hot and super-cool chick that shared a love of metal.
I never told her that but I guess there's a chance she'll read this and have a laugh now. I was not one of the cool metal dudes, trust me.
As far as female band members, there were few growing up. I had a ton of hot females posted on my wall, but most of them were half-naked standing behind Vince Neil or David Lee Roth, or were really dudes (think Poison and Cinderella).
Lee Aaron (the Metal Queen) and Betsy from Bitch were two exceptions, as well as Lita Ford and the women of Vixen.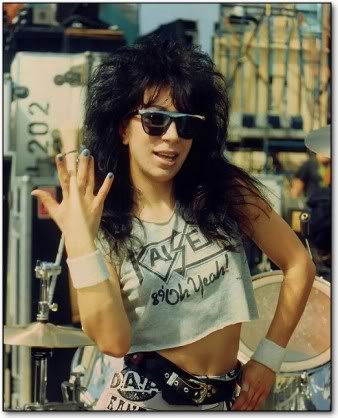 Don't even get me started on my teenage fantasies about drummer Roxi Petrucci (left).
As I got older I started to hate new metal (and especially nu metal) and never listened to the radio or sought out new bands, so my musical tastes stopped around 1990. What else did I need? I had a solid decade of metal to listen to, tons of bands big and small to still follow, even though most of the bands had died out by then.
And then a funny thing happened to me in the early 2000s. I became a horror writer and was always looking for new ideas. My initial thought was to do a series of non-fiction books about metal bands, but only bands that still had that old-school sound. I started researching and was amazed at the sheer amount of females now in bands, working in the industry, and being more than a half-naked chick hanging on the arms of a rock star.
I was blown away by Arch Enemy and Holy Moses, and got back into bands like Girlschool, Vixen, and L7. There were dozens and dozens of bands that were playing metal, and playing it well.
I knew I'd found my new concept. Metal Queens was born, and I decided to not only showcase these females in bands but also the female fans and ask what made them tick.
In nearly three years of publishing the original series, I met and befriended hundreds of females into metal and put out seven issues of Metal Queens and a special issue, Metal Queens: Models.
I took a break as my horror (especially my zombie) stories started to sell and take up most of my time, but I was still getting people (male and female) asking for new issues.
I decided in late 2011 to start it up again but do a slightly different series, and that's how Metal Queens Monthly was born. Still containing great interviews with female band members, fans and industry insiders, the issues (currently working on the third) feature not only "name" bands, but the bands you might have never heard of — but need to.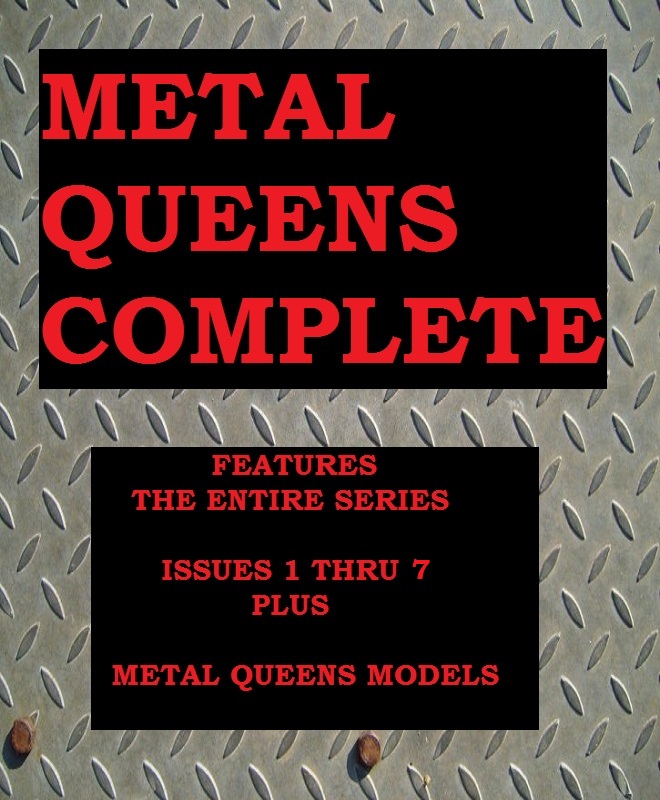 I put out a huge collection of the original series just recently, containing over 650 pages, 65,000 words and close to a thousand pictures. Metal Queens Complete can be found here:
I've also dropped the pricing for the original issues (in case you want to read them one at a time) to 99 cents. So far, many new readers have read them and sent me emails about their favourite bands, or to tell me they are in a band and want to be involved.
It's pretty cool, and I love finding a new band with a female member and loving it.
I'm hoping to keep this series going as long as people keep reading… and if you're a female into metal I'd love to hear from you and perhaps feature you in an upcoming issue!
CarnifexMetal@gmail.com to get in touch.
Armand Rosamilia
*  *  *
And — lucky you who've bothered to read this to the end, get an extra treat! Today and today only I'll be giving away two FREE issues of the original Metal Queens issues!
Simply follow the link and grab a copy!