Creating your own comic book series can be an all-or-nothing endeavour. Just ask Rachel Deering, the woman behind Anathema.
Telling the story of Mercy Barlowe, a woman whose lover, Sarah, is burnt at the stake for being a lesbian, the first issue shows us how Mercy seeks out supernatural help to rescue Sarah's soul from a sinister cult. (You can read the As You Were interview with Rachel on her career and her own experience with homophobia here.)

That first issue was funded by a Kickstarter campaign last year, the goal for which was $6,000. People who pledge to donate in to a Kickstarter are only charged if the goal is reached within the time allotted.  That Kickstarter raised $8,000 in pledges, exceeding its goal by $2,000.
That should have left some wiggle room to produce and distribute the first issue — but the project hit a snag.
"Nearly every cent of that overage was wasted on artist problems," says Rachel. "I had to go through three artists before I finally found a guy who was willing to work with me and not rip me off." For those new to the indie comics game, she has a some advice: "Draw up contracts, kids!"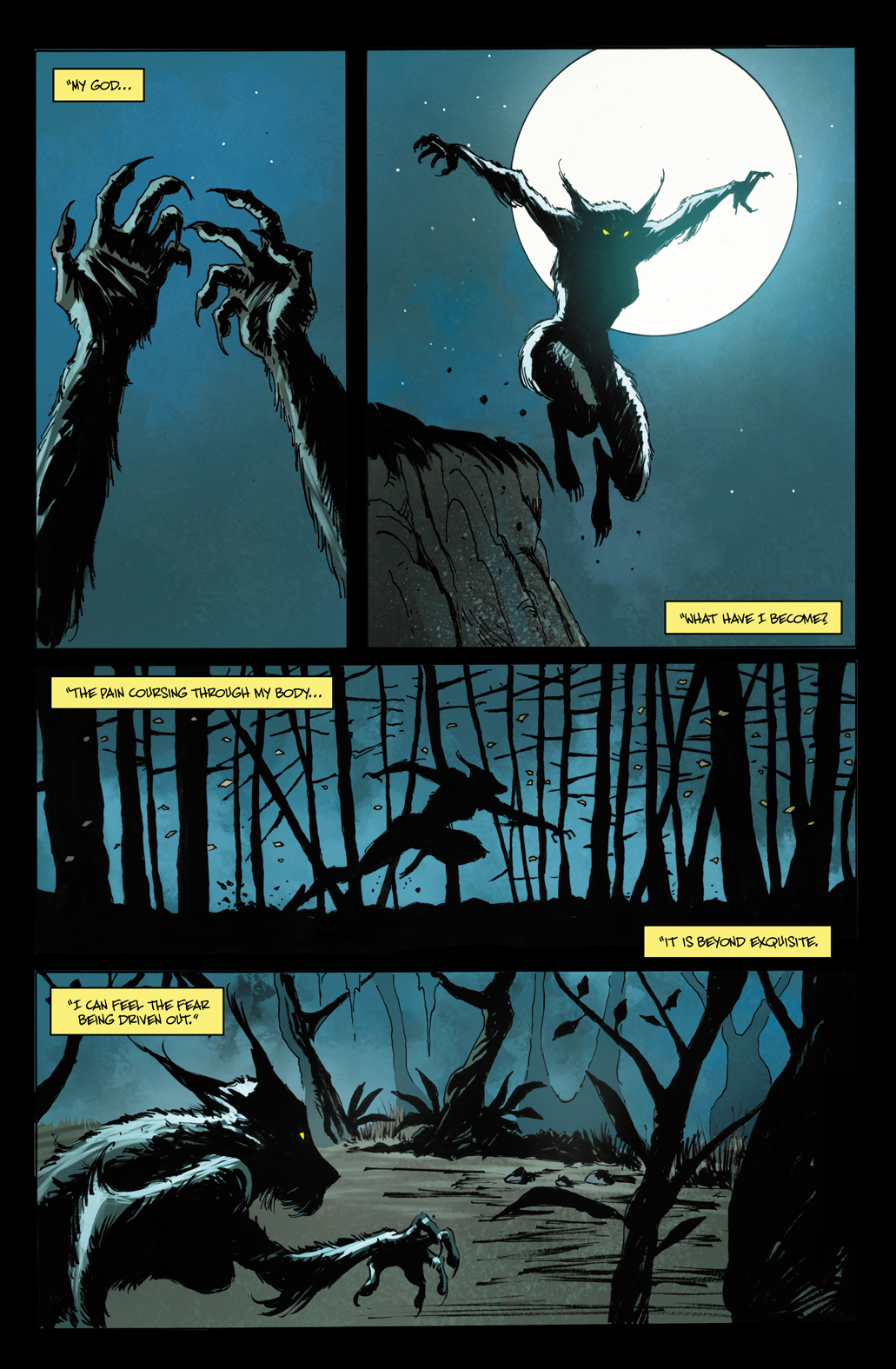 On Anathema, she ultimately worked with artist Chris Mooneyham and colourist Fares Maese, and the first issue was published in April, winning acclaim from the comic book and horror community.  You can read a rave review of Anathema at Comic Bulletin; a live-tweeted review at Werewolf News; and an exploration of the spiritual and sociological aspects of it at Slacker Heroes, among many other sites.
Anathema is currently a labour of love for Rachel. In addition to the work she's done writing, lettering, and publishing it, she's also been chief promoter of her work, online and at recent events such as C2E2, the Chicago Comic and Entertainment Expo (no short trip from where she lives in Columbus, OH). "I can't even begin to enumerate the hours I've put into this project," she says.
Due to the fact she had less money to work with from the initial Kickstarter, which included donor rewards such as copies of Anathema when it was published, she has had to cover all shipping costs herself, and printing turned out to be more expensive than estimated.
"Financially speaking, I've probably sunk around $3,000 into the book from my own pocket," she says. "That was what the Kickstarter funds didn't cover."
She's nevertheless committed to raising funds to publish the next five issues, for which there is a second Kickstarter campaign to raise $20,000, which ends April 30. "It's gone fairly well so far," she says. "I started out really strong, and then things kinda mellowed out. I think they're starting to pick up again, now that the campaign is nearing its end."  (You can see the current tally of the funds raised here.)
Rachel is paying her artistic collaborators first. "Assuming I reach the goal, the money will all go straight to my artist and colorist. I keep none of it."
She's ready to begin production on issue two of Anathema, and then publish an issue bi-monthly until the full six-issue run is complete.  "I think it will be a very long time before I start seeing any money from it, but that's okay," she says. "As long as my story is told, I don't care how much money I make for myself."
However, if the $20,000 goal is not met, the pledges are not collected and Rachel receives nothing. When asked whether there would be any way to continue the series should the fundraising fail, Rachel says, "I'm afraid not. I don't work a day job, and my wife is the real 'bread-winner,' I guess you could say. With that, the only way for me to tell my stories is to take pre-orders through Kickstarter. Sad, but true."
Her dream, though, of course, is to continue the epic werewolf story set up in issue one, and bring classic horror to a new audience. "I'd love it if a host of new fans were introduced to the story, she says. "That's what it's all about at the end of the day, just having new people read and enjoy my work."
Author's note: I myself have contributed to Rachel's Kickstarter campaign, as have many others. I decided recently to increase my pledge by $50. I encourage everyone who has contributed already to consider raising their pledge — if everyone raised theirs between $5 to $20, it would mean a boost of between $1,490 and $5,960.   And if you haven't contributed, you can pledge starting as low as $1  — it's as easy to log in and only takes a few minutes.
UPDATE: On Tuesday morning, a $1,000 donor stepped up. Now I'm not saying everyone can afford to do that, but it won't take much now to get Rachel to her goal — and she's only got until April 30.
UPDATE 2: Andrew Quinton at Werewolf News has also stepped up his pledge, by the way, as have others.  Read his take on why supporting this project in particular is worthwhile right here.
UPDATE 3: Read Comics Alliance's new interview with Rachel as well as a free excerpt from Anathema here.
UPDATE 4: Huge news: Comix Tribe just announced they will publish Anathema. And, as of right now, Rachel's at 97 per cent funding for her Kickstarter — but of course will see none of that unless it's fully funded by April 30. You know what to do.
Related articles