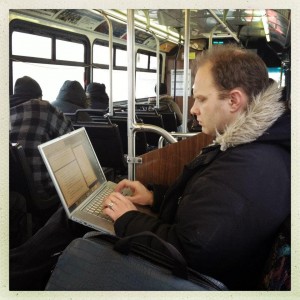 Just a quick roundup of what I've been up to, writing-wise, this time; though between acceptance into an anthology I really wanted to get into, interviewing many creative folks about an iconic Canadian superhero, and being interviewed myself (twice!) I guess it's been a busy month.

First: I was thrilled to get a story into Long Hidden: Speculative Fiction From the Margins of History.  This is an anthology of stories about people who have been marginalized in some way, and among the limits for submissions was that the speculative fiction story must be set between 1400 and 1920 C.E. The editors also encouraged writers to include bibliographies! I chose to set my story in 1919, during the Winnipeg General Strike, which was a watershed event for organized labour in North America. In "A Deeper Echo," Thomas Greyeyes, an Oji-Cree werewolf and veteran of the First World War, must return to Winnipeg during the strike to rescue his children from the residential school they've been sequestered in. That is, if they'll let him. (For the completists out there, he's the grandfather of Marion, whom I wrote about in Tesseracts 17 and In Places Between.) Long Hidden will be published in spring 2014.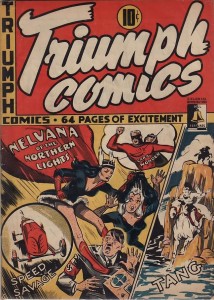 Next, I had the great pleasure to delve into Canadian comic-book history to write an article on Nelvana of the Northern Lights.  This Arctic superheroine flourished in the Second World War, actually debuting months before Wonder Woman.  Inspired by Inuit legend as told by a Group of Seven artist, she was one of the superstars of Canada's Golden Age of comic books. You can read the full story at the Winnipeg Free Press website.
Then I had the honour to be interviewed twice about my writing — first by Colleen Anderson, one of my editors for Tesseracts 17, who helped me make my story "Sin A Squay" much better than it was. Colleen had some very good questions about the horror of mythic monsters in the context of real-life horrors such as Canada's Indian residential schools.  You can read the full interview on her blog. I also got to follow in the footsteps of Samantha Beiko, Chadwick Ginther, and GMB Chomichuk, and be interviewed for The Uniter by Adam Petrash. Adam does a great job of making it sound as though I actually know what I am talking about when it comes to writing.
And speaking of writing, it's November 28 and I am racing to finish a couple of stories to submit by the end of the month. I had planned to write three new short stories, but I decided to cut and run on one of them so I could concentrate on giving the other two the attention and research they deserve.  Still not finished tweaking them, but the deadlines aren't budging so at some point I'm going to have to bite the bullet and just hit "send"…
Maybe I'll rest a bit in December.
Related articles