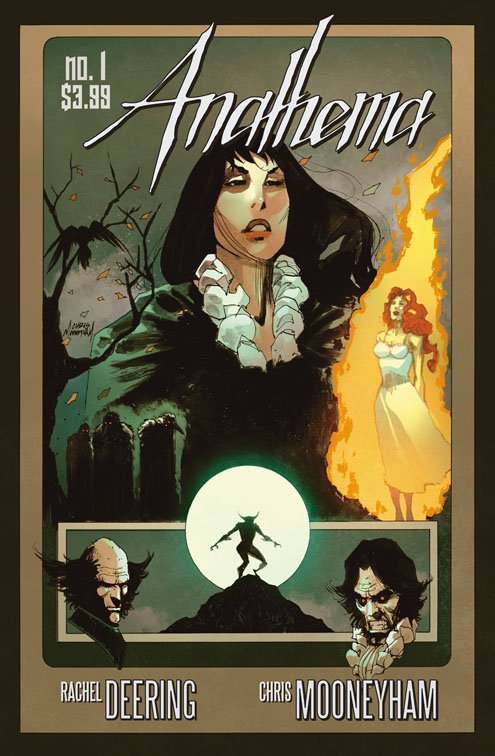 Well, many of us predicted it: Rachel Deering managed to get to $20,000 in pledges for her Kickstarter campaign to fund the remaining five issues of her "lesbian werewolf epic," Anathema.  A huge and hearty congratulations to her.
Now comes the hard part.  I don't mean the writing, lettering and publishing, which Rachel will undertake (though the publishing duties have now been picked up by Comix Tribe — a huge coup for Rachel).  No, the challenge now is to ensure the total stays above that mark until the campaign closes on April 30. If any pledges are reduced, bringing the total below $20,000, none of the money is collected.
That's already happened once — for a very understandable reason. One prospective donor who had pledged $1,000 reduced it to $45 upon learning he would soon have a baby to support. Great news for the donor, on which Rachel and other pledgers offered congratulations; but a snag in the fundraising all the same.

So if you haven't already pledged but are considering it, now is the time; and if you've already pledged, consider adding a few bucks to your donation.   Anything above the $20,000 will allow Rachel to properly promote her work at conventions and distribute it through Diamond — and getting her comics into stores where the unsuspecting public can see them will make a huge difference in its success. Keep in mind she is paying herself last here — small publishers out there know what I'm talking about.
So with a few days to go, let's keep that lesbian werewolf epic alive — so we can all enjoy it when Rachel can write the rest of her story.
Related articles