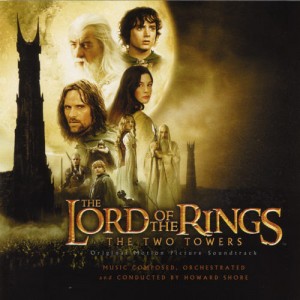 The score for The Two Towers, part two of Peter Jackson's film adaptation of Tolkien's The Lord of the Rings, accomplishes a difficult task: augmenting the action of the "middle."
There are some lovely swirls as Shore conjures forth themes for the stern but beautiful people of Rohan with help from a Norwegian hardanger.

He also evokes the deep, ponderous Ents with a deep, nearly discordant confluence of string and voice.
Perfect accompaniment for rereading the books.
The Two Towers
Original movie score
Composed by Howard Shore
Reprise/Warner
Four stars out of five
Originally published in Uptown Magazine, January 6, 2003
Related articles