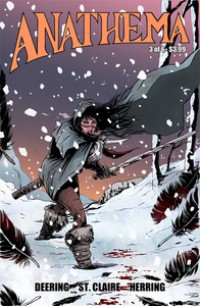 It's fair to say 2012 has been great for women werewolves. Lycanthropes have also had some ups and downs in literature and pop culture this year; and as for gatherings of werewolf fans, there was one disastrous convention and one that was quite good.

Lycanthropic ladies
There have been female werewolves in modern fiction for years, but the archetype took on new richness in 2012. Rachel Deering not only wrote and lettered her limited series Anathema, she also funded the comic with a Kickstarter campaign that exceeded its original goal. In the first issue we meet Mercy, who becomes a werewolf to seek revenge for the death of her lover. The bimonthly series is now at issue 3, and all of them are available for download here. If you're a fan of classic horror, don't miss Anathema.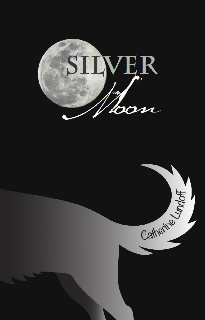 Pushing the werewolf tropes further from just another male puberty metaphor is Catherine Lundoff's Silver Moon. Lundoff explores it as a life-altering change akin to menopause as her main character Becca Thornton discovers she's not only "of a certain age" but also able to change into a wolf. If you're tired of exhausted teen-eye-candy wolves, Silver Moon offers a different take on the legend.
There are also a variety of female savagery, power, revenge, and transformations in the short fiction anthology Wolf Girls: New Tales of Lycogyny, edited by Hannah Kate. Including stories by Nu Yang, Mihaela Nicolescu, Lynsey May, Hannah Kate, Andrew Quinton, and more, it's full of fresh perspectives on what the beast within means for women.
Howling with anger — and elation
The collapse of what was to be the first WerewolfCon, held in Columbia, MO, left a bad taste in the maws of many a werewolf fan — not only because the event was cancelled, but  also because presenters who paid for display space did not receive refunds. Author Jason McKinney tells his tale of frustration on his blog, and he wasn't the only one. [Note: the day I posted this, Jason informed me he had just gotten a refund from Werewolf Con. It's a bizarre coincidence, and you can read his account on his blog.]
Fortunately, it wasn't all bad news this year, especially if you lived near Portland, OR and were able to attend the first-ever HowlCon. Featuring guests including authors, musicians, makeup artists, and experts in werewolf folklore, the convention made a good impression in its inaugural year. PDX Werewolf has a firsthand account here. Let's hope for another great event in 2013.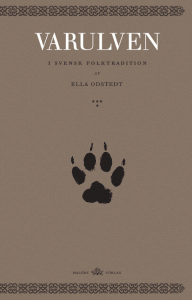 If you were looking for more folklore (with accompanying soundtrack), Swedish publisher Malört förlag re-released a seminal study on that country's werewolf folklore, ethnologist Ella Odstedt's Varulven i svensk folktradition, first published in 1943.
As for other manifestations in pop culture, Glen Duncan followed up his 2011 success The Last Werewolf with his new novel Talulla Rising — hear an interview with him on Studio 360 here. The MTV series Teen Wolf made a slightly better impression than the Michael J. Fox movie it was based on, but alienated some early fans. And let's not even talk about the werewolves-as-vampire-flunkies on True Blood.
What about you? This list is by no means comprehensive. Let me know what the highlights (or lowlights) for werewolves in 2012 were for you in the comments below!